Are you interested in scaling your Amazon business?
Are you looking to grow your startup into a six-figure business, but confused about the intricacies of the same? I bring it to you – Helium 10 Review.
Helium 10 does not only offer you the best SEO services but also offers you advantages like features that will help you with your product research, keyword search, and a lot more.
I will not only help you decide the best tool to help you with your business but also tell you why Helium 10 is your best option here. Helium 10 will make your business flourish.
As a business owner, you want your time and energy to be invested into something which can give you results.
However, at times, your time and energy might be wasted in processes that can be easily accomplished by a tool like Helium 10.
You need to remember that resources are limited and you need to invest your resources judiciously. In this post, I will take you on the journey of scaling your Amazon business using the Helium 10 tool and you will find its worth.
In this Helium 1o Review,  we will talk about:
What is Helium 10 about?

How to install Helium 10?

Some of the best features of Helium 10.

What are its product tools?

About Helium 10 Chrome Extension

What are the Benefits of using Helium 10?

What are its pricing plans?

Pros and Cons

Finally, we will talk about how it works.
What is Helium 10?
Helium 10 is a very popular Fulfilled By Amazon tool, also known as an FBA tool. For a person who is looking to grow a business on Amazon, this tool is a must for you.
Helium 10 not only helps you make decisions on your products to promote their growth but also helps you finalize them till the last point.
Helium 10 is a go-to tool for all your necessary items for your business in just one place. Its features will give you the best SEO optimization, keyword search techniques, it will protect you from frauds and your inventory will be managed without any hassles.
Growing an Amazon business is not an easy task. Especially if you're new to this game, the growing competition makes it tough for you to go ahead with your business accompanied by basic level skills.
That is why Helium 10 takes into consideration such hurdles to one's business and makes sure that you have the best experience as a business owner or even if you are a part of one.
With Helium 10, you have multiple tools that are responsible for their functions. Each of them collectively gives the user the advantage of their business complexities managed in totality. Before we read this Helium 10 Review further, let's find out the people behind Helium 10. 
Features of Helium 10
1. Product Research – The market has a unique way of functioning, but to master it, you must learn how to read the patterns and follow the trends going on currently.
With Helium 10, you can be assured that it will provide you with the best results to help you with making decisions that will promote your product in the most profitable manner possible.
2. Keyword Research – No matter how good your product is, you need to know how to sell it. So it is essential that you traffic buyers towards your product.
I believe that this tool will help you gain a reach that will make your product gain gradual popularity to help you make your mark in the Amazon market.
3. Product Launches – This feature will help you through its renowned CPR formula. It will guide you to gain knowledge about how many units you need to sell to glide up to page one with your keyword. 
How you launch your product is very important because it needs to be done strategically and Helium 10 possesses expertise in such strategies.
4. Competitor Spying – It is important to focus on what you are doing, however, you also need to know what you are going up against. Helium 10 will help you gain a subtle insight into your competitor's keyword strategy.
In my opinion, a business owner should always be alert about his or her opponents to stay in the race of business.
5. Listing Optimization – It is essential to optimize your product listings to increase your profits through sales. The ultimate aim of a business is to grow with increasing profits, and I believe that Helium 10 prioritizes this along with you.
It makes sure that your goals are met in an organized and orderly fashion even when you are asleep.
6. Keyword Tracking – Besides planning your product launches and keywords, it is also important to look back and track your success. It helps us see if we are reaching our goal one step at a time.
As I said before, your resources are judicious, so it's important to make sure that your investments are giving you're the desired output. The Keyword tracking feature of Helium 10 gives you the best results to help you track the ranking of your Keywords on Amazon.
7. Refunds – Often, it so happens that your inventory is damaged and you do not get refunded for it as well. In case Amazon does not refund you for the damages, Helium 10 makes sure that you do.
This ensures total reliability and also instils your faith in the tool as well.
Besides these, Helium 10 will also provide you with features such as Hijacking, Inventory protection, Keyword Index checker, product monitoring alerts, etc. All these tools will take you closer to your goal, step by step.
8. Rank Tracker For Keyword – This feature helps you understand where you are in the field of competition for your product. You can use this information to understand where you can improve and the amount of work you need to add in order to increase your ranking and rating.
9. Alert for Hijack – It becomes a problem when your name is dragged down the drain and you end up dealing with the bad review. You do not need someone else selling faux products with an ultra bad quality in your name.
The Hijack Alert feature of Helium 10 allows you to be alerted in case someone is trying to scam someone in your name. You can reach out to the concerned authorities in time and be safe.
How To Use Helium 10?
When I started using Helium 10, I was a bit sceptical about the ease of use and if the tools that they have mentioned hold any real value. So, here's a tell-tale of the Helium 10 Amazon FBA business tool.
Helium 10 is slightly complicated when put in use. However, the dashboard is pretty easy to understand and set up. All the tools are easily navigable and can be accessed from the dashboard.
You can use a free version for the time being since the premium plan is slightly high. I was able to sign up quickly and the Helium 10 put some questionnaires for me. You can choose one or more than one option.
Next, you need to connect your Amazon Seller Central Tool to Helium 10. You can choose to connect it later if you are just exploring.
Dashboard:
On the right side of the Helium 10 dashboard, all the tools can be accessed quickly. From the drop-down menu, you can access each of the Helium 10 tools.
You can even install the Chrome extension using which you can analyze the Amazon marketplace more efficiently. Further, the dashboard has various tabs on the top right corner.
Tools Tab: This tab has all the tools such as Blackbox, Cerebro, Magnet, Trendster and all that you love. There is an amazing keyword research tool that reminds me much of the Ubersuggest toolbar. Upon entering the keyword, you can find the most related keywords and the competitor analysis.
Profits: This tab is where all your profits, KPIs and analytics can be measured. You can view the gross revenue, orders completed, net profits for a day, week or a complete month. It also gives a graphical representation of store trends and units sold.
I was quickly able to get the sales trends and increasing popularity of the products in real-time.
lets
Follow Up: This tab is much like your email tool and money is on the list. So, never ignore the Follow Up button if you need a complete overview and automation of your business. You can create automated workflows, create email templates and track open rates, shipping rates and opt-our rates like metrics.
PPC Manager: I love this one! Works much in the same way as your Ad spy tool. Like how Ad tools like Anstrex and Adplexity work, Helium 10 create quick campaigns and uncover thousands of new, potentially profitable keywords opportunities around the clock. It also gives a complete overview of the Helium 10 Ad analytics. 
Helium 10 Products Reviewed: 
Helium Cerebro – This tool will help you check the viability of the product on Amazon. Now you don't have to go ahead and guess the keywords and the best ones to go for.
The ranking of the keyword search will be easily available to you and you can use it successfully for the proper growth of your product.
Helium 10 Scribbles – Keyword optimization and product list optimization is made easier with this tool.
Helium 10 Scribbles allows you to have your product list optimization on a silver platter and makes it easier for you to use it to your benefit without beating your head too much on doing the guesswork.
Helium 10 Blackbox – Sometimes you need to understand the best products in terms of their revenue, reviews, and keywords. This niche tool known as Blackbox provided by Helium 10 allows you to research products that have gained good growth with a huge profit.
This gives you an idea about products that can get popular with customers.
Frankenstein – It gets difficult to filter your keyword list again and again. Sometimes one ends up adding extra words that may not be necessary for the keyword list.
In order to make sure your keyword list only has the important words that are required for it to reach a good ranking on the Amazon page, Frankenstein eliminates all the junk out of your keyword list and gives you the best-filtered option possible.
Magnet – Magnet by Helium 10 allows you to get a bunch of keywords that will help you gather as much reach as possible. All you have to do is enter one word into search and then you can gain all the related terms to that main searched word.
This way, you get a bunch of keywords that can be used uniquely by you to gain profit out of your products. 
What Is Helium 10 Chrome Extension & Why Do You Need It?
The first thing that happens when you install the chrome extension is you will see these little widgets.
So you have the Chrome Extension installed whenever you're in Amazon-like new things are gonna pop-up that you didn't have before so without having to go in on the page and look for the BSR and what category or sub-categories are there you'll find it in this.  
If it's FBA or if it says Amazon and it will tell you how many sellers are currently selling that and how many are competing for the by box currently and then it even has a little button which shows you at a glance how profitable you could be selling that product is called profitability calculator.
The thing that I think most people know about Chrome Extension is for X-ray. So, what X-ray is doing is – it is giving you a broad overview of what's going on on the first page of these results. 
The kind of things you'll see on the X-ray page are – for example, you're gonna see the search volume for estimated search volume monthly.
It will show you the brand number as well, you can see the title, category, who's got the buy box, the number of sellers who are selling it.
It also has a highly accurate algorithm that can estimate how much these products are selling on a monthly basis.
If you scroll throughout the Chrome Extension we've got other things such as current BSR, customer rating, and review – how many reviews they've had. 
Helium 10 Pricing Plans:
1. Free Plan 
Free Plan costs $0.

It offers basic features for free and you can upgrade at any time. 

It has limited access to the Helium 10 tool suite.

It gives access to a single user.
2. Starter Plan 
Costs $37 per month or $324 per year.
Full access to Xray and limited features for other tools.
Gives you single user access.
Freedom ticket course worth $997.
3. Platinum Plan 
Platinum Plan costs $97 per month or $970/year. 

It has a solution for growing your business.

It gives you full single user access.

It has great features which are keyword tracker, index checker, alerts, follow-up, and freedom ticket Amazon.
4. Diamond Plan 
Diamond Plan costs $ 197 per month or $1970 per year.

It is perfect for expert sellers and teams looking to scale.

It has multi-user login access. 

It offers the same features as the platinum plan.
The annual pricing plans can give you discounts up to 20% on Helium 10. Need more discounts? We have Helium 10 Discount codes and coupons as well.
Helium 10 Custom Pricing: A La Carte Plan
I know Helium 10 is a bit pricey but If I was a small business owner, I still have got it. Why?
Because the custom La Carte Plan is what makes Helium 10 more affordable. A La carte plan lets you choose the tools of your choice. This means that you can get only the most useful tools and course that you want. Almost, every tool costs $37/month.
Benefits Of Using Helium 10
Helium 10 is free where you can create a free account and track one market for free.

It is one of the best tools for most sellers because it has a wide variety of tools that it offers. 

Helium 10 offers tools such as Black-Box, X-RAY, Chrome Extension, and profit trends, etc.

It is super comprehensive and when you use the black-box you're able to set filters and find products to sell on Amazon with those pyramids.

You are able to find high potential products and discover hyper potential niches with a low competition where you can make high profits. 

You can use Helium 10 X-ray as an extension to the Chrome browser where it provides information on net profit on average sales, average rating, price, and reviews, etc.

You sort the products through the title, Asen and brand category, etc.

It provides a lot more database than just the revenue. There are a lot of features that are displayed in the product research report.
Helium 10 Customer Reviews: What Experts Say? 
Here is what the experts say about Helium 10:
I've tried dozens of Amazon tools literally over the years, but I can count on one hand those that actually work, that I use each and every day and that I'd be lost without. Helium 10 is one of those tools and has become an integral part of each of my Amazon businesses. Whether it's tracking our keyword rankings to see how our products are doing, firing up Cerebro to gain crucial competitive intelligence on our competition or using Index Checker to make sure our listings are as optimised as possible, it's my go-to tool-set for giving my businesses the competitive edge we need.
Mike McClary — Amazing Selling Machine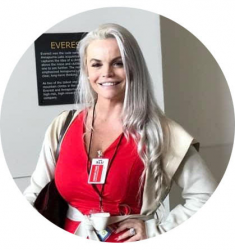 When my clients ask me what's the best thing they can do to improve their Amazon strategies, I tell them to get Helium 10! At RankBell, we have worked on over 1,500 product launches with hundreds of clients and have tried many of the tools out there that claim to help scale your Amazon business. From this experience, I can tell you nothing compares to the powerful set of tools available in Helium 10.
Izabela Hamilton — Founder and CEO of RankBell
In the past, I paid hundreds of dollars per month for different tools that all of them combined are not as effective as Helium 10 is. You know a tool is good when you open it every single day and use it for a variety of different things – Product research, keyword research, keyword tracking, overall profit, and the list goes on. With the benefits Helium 10 has to offer, I keep finding keywords and products gems all the time – Just finding 1 good product or 1 strong keyword that was overlooked by others, can easily be worth the yearly cost of Helium 10.
Tomer Rabinovich — TopDogSummit
Helium 10 has the largest data set of products and keywords, making it my #1 favourite tool for Product & Keyword Research. Wait! It gets better! They update and add new tools all the time! Have a problem? Suggest it, and they will add it in or fix it, if possible. I highly suggest you check out these awesome tools. Helium 10 has paid for itself over 10x. I have gotten over $16,000 back with Refund Genie.
Brock Johnson-Brock Johnson YouTube Channel
Helium 10 provides everything that a beginner or advanced Amazon seller needs to increase product ranking revenue and most importantly, profit margins. Paying for several different subscriptions is no longer necessary because Helium 10 combines everything you need into one software. If you really learn how to use it, you'll have a huge advantage over your competition!
Tatiana James — Amazon FBA Expert & Youtube Star 
Quick Links: 
FAQs | Helium 10 Review
🙋‍♂️ Is Helium 10 recommended for everyone?
es, Helium 10 is recommended for everyone. In fact, it offers a free trial account for everyone to test the tools. In a free account you get some amazing features which will help you to gain profits for your business.
✅ Can I use Helium 10 tools for free
Yes, you can use Helium 10 tools for free as they have some amazing features in the free plan where you can also upgrade at any time. For beginners, the basic free plan would be really useful as they can test the tools for free without any loss incurred which is a win-win situation for everyone
🥇 How does Helium 10 get its data?
Helium 10 makes every effort to provide you with the most accurate data at any disposal. The data which is provided with certain tools such as profits, refund genie, follow-up, inventory protector and alerts is derived from Amazon API.
💰 Do I get a demo of the offers?
Helium 10 offers its users a free plan that gives you almost all features, with a lot of limitations per month. You could at any point upgrade for a paid plan.
⚡ Does Helium 10 give any discounts?
Yes. Helium 10 gives a 20% discount on the annual subscription and 3-Months free for any subscription plan.
🔥 How often is the data updated?
Helium 10 consumes data from dozens of sources. Tens of thousands of data points are updated every second. The schedule is updated dynamically to provide the highest quality service.
💼 What is Helium 10 used for?
Helium 10 can be used for various purposes such as product research, and business management tools. It lets you find and validate product ideas, find actionable keywords, optimize listings, and ad manager.
💯 What is reverse ASIN?
Helium 10 uses reverse ASIN where the competitors' ASINs can be reverse engineered to look up valuable data about their sales and inventory.
👉 Which is better jungle scout or helium 10?
When it comes to the best All-In-One suite for Amazon FBA, Helium 10 is the perfect choice. Jungle Scout wins in low pricing but has limited features.
🎉 Is Helium 10 Xray free?
Helium 10 Xray comes free with its chrome extension.
💥 How do you do review analysis with Helium 10?
With Helium 10 review analysis, you can download and analyze the reviews using the ASINs. It comes free with the chrome extension.
Conclusion | Helium 10 Review 2021 | Best Amazon Tool? 
As you see in this Helium 10 review, it is one of the best tools that you will find out and loaded with powerful and sophisticated tools. You can go toe to toe with the competitors and create perfection in Amazon business.
Helium 10 reveals competitors' keyword strategy and it will also take out unwanted characters and words as well as duplicate and unnecessary entries. It provides relevant keywords. Helium 10 is free to use which has a basic free plan which helps the sellers to sell and buy products easily without any difficulty.
There are a lot of other tools in Chrome Extension where you can use it on a regular basis. There are free plans, monthly plans, like a platinum plan and diamond plan which give you an overview of sales estimation and review velocity. You can use X-ray 50 times. You can use Chrome
Extension in two different ways – the first one is a product category page which has a list of all different soap mold products and then you can also look at a specific Aysen as well. It is really simple to use. If you use an X-ray you can pull tons of data from top sellers. You can also organize the list by price, sales and you can also know who's sharing most sales, who are sharing the most revenue, who has the bybox for a particular product.
You will also know if it is an ad or is it organic. It has a lot of great detailed information about the price point sales and revenue generated as well. You can quickly see the sales for a particular product.
Want to learn more about Helium 10?
Their about page is probably a good place to start.
You can also follow their blog or contact them.
Or check out their socials on Facebook, Twitter, Instagram, YouTube, Pinterest and LinkedIn.
Helium 10 On Twitter:
It all started in 2019 with just $5,000 for some straws…

Find out how far #ProjectX has come in episode 223 of the Serious Sellers Podcast, found here: https://t.co/5f7FCHIYGu pic.twitter.com/WjApKQR5Ea

— Helium 10 (@Helium_10) March 17, 2021
Helium 10 Videos: